Exchange of digital documents, payments & identities
Do you run a company, an accountancy firm or a bank? With our help, you'll be able to focus squarely on your ambitions. We simplify your business processes. How? By ensuring the secure and reliable exchange of your digital documents, payments and identities.
As a software partner, we offer you an extensive range of financial services via our API Marketplace. You'll see your data exchanges run more securely and smoothly than ever before.
Discover the possibilities
Digital, secure and perfectly tailored to your needs.
How Artes Group successfully transformed their finance department
"What was once a transaction factory with primarily operational tasks, has grown into a high-performing financial function. Isabel Group's solutions Isabel 6 and SignHere played a big part in this transformation."
Koen Van Acker, CFO Artes Group
How Konsilanto and Ariad deepened their collaboration
ClearFacts' platform contains simple integrations with complementary partners. This enables Konsilanto to offer a total package in the field of digital collaboration. Ariad, for example, uses the integrations between ClearFacts and a CRM/invoicing tool, a tool for more in-depth reporting, and CodaBox for financial information and electronic purchase invoices.
Johan Jacobs, Partner Konsilanto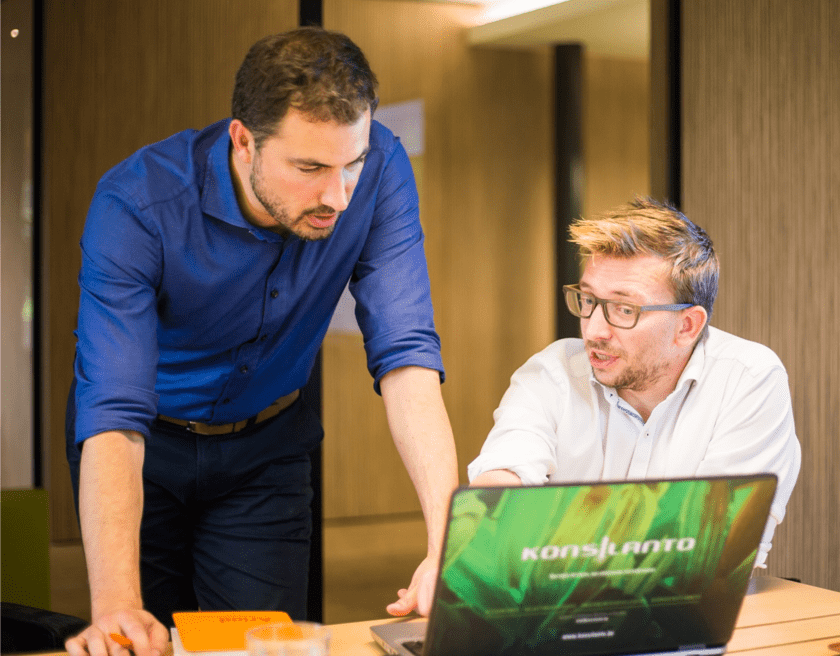 The secure, seamless exchange of data
The data exchange is running smoothly and securely. Everyone involved with our financial value chain is connected with each other.
The result? The optimised, fully secure transfer of information and transactions. Everyone wins!
Contracting
Invoicing
Payments
Booking
Monitoring
Perform at a higher level with Isabel Group
Greater reach
Have access to hundreds of European banks
Trust & independence
You are relying on a payment institution licensed by the National Bank of Belgium.
Partnership & ecosystem
You are part of our ecosystem, in which partnerships are a core focus.
Innovation
Benefit from our continuous investments in innovation.
Experience
Count on our expertise and experience – Isabel Group is a pioneer in fintech and has more than 25 years of experience.
Subscribe to our newsletter
Receive our newsletter, full of interesting and important information.
Ask a question
Discover the opportunities and possibilities for your company – tailored to your needs.