Speed up and simplify your financial processes
Work more closely with your clients. All invoices, bank statements and payslips are transformed into useable data … delivered in the software format of your choice.
banks statements (CODA) and credit card statements (CARO)
purchase and sales invoices (VOILA and VOICI)
payslips (SODA)
other documents.
Speed up and simplify your financial processes
Digital bank statements and credit card statements
Every day, you receive statements from your clients, delivered in the software format you choose. CodaBox ensures that you have no need to waste your time struggling through administration processes—which are different at every bank. The delivery is tailored to the preferences of your office, taking into account your specific bookkeeping package.
E-invoices and payslips
Receive digital invoices and payslips in the software format of your choice, processing them immediately:
delivery of e-invoices to you and your client
runs via the European Peppol network and Zoomit
no more input errors
an enormous saving in time and no more stress at the end of every quarter
integrates with all online client portals, such as ClearFacts
Digital signatures
With SignHere, you sign your documents digitally. Wherever you are, at any time of day.
contracts
proxies
assignment letters
other documents
A digital signature is as legally valid as a signature on paper. It's just a bit faster and a lot easier.
Smart collaborations with your clients
ClearFacts, the most versatile client portal, digitises and archives the incoming stream of documents and prepares invoices and booking proposals in your favourite bookkeeping software. The dashboard provides an online link between the bookkeeping software and your clients.
easy to send documents via mobile apps, email, as scans or simple uploads;
greater efficiency thanks to automatic booking proposals;
approve and pay invoices with ease;
far-ranging integration with the most important and prevalent bookkeeping packages;
real-time insights: make decisions based on the right figures.
Automated accounts receivable management
Clearnox is an online platform for the follow-up, reminder and payment of your invoices. Easily and quickly apply the right practices to follow up and manage your customers' outstanding amounts.
Optimise your cash flow and save time with an automated follow-up of your invoices.
Invoicing is good. Getting paid is better.
Combine our solutions with …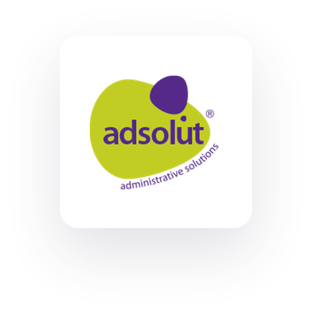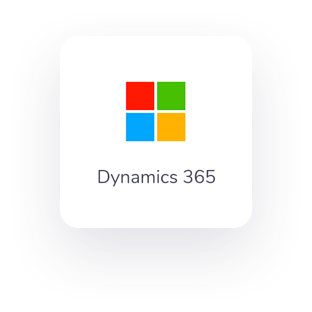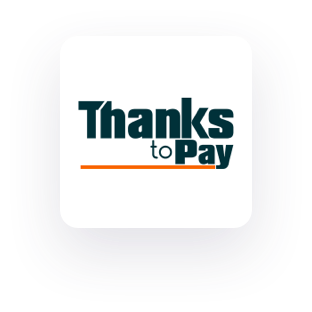 'Digitizing? Yes, but with a robust partner'
"We wanted a robust partner that was professionally organized, active in a broad market and able to continue to offer its services at an affordable price," explains Dieter Bonte. "This is the only way for us to continue to guarantee continuity of service and affordable prices to our 3,000 customers. That's why it seemed logical to us to opt for a partnership with Isabel Group." Read more
Dieter Bonte, CCO Decupere & Partners
A.Fiducia and customers gain time
"ClearFacts is extremely user-friendly and the time saved is enormous, both for us and for the customers. A.Fiducia then uses the time freed up to personally assist customers and to monitor them very closely. "Our customers really appreciate that, because in most cases they don't have the time to follow up on all these matters themselves."
Hassan Ayed, owner
Crelan trusts Ibanity for their Open Banking
"Together with my team, we lead the internal Open Banking project at Crelan. The digital banking mission is straightforward: to offer user-friendly and reliable tools to our customers. They want to manage their core banking services in a simple, transparent way. As we did not have the resources in-house, we were looking for an experienced API aggregator to help us offer these new digital services. We chose Ibanity because ofthe knowledgeable team. They are easy to reach, proactive and very supportive. Ibanity provides quality documentation for our developers, and they have a clear focus on how they are evolving with the services."
Kris Roggeman, Digital Banking
Fiducial is more than ever at the service of its clients
Fiducial is an international group that provides multidisciplinary services to companies. In Belgium and Luxembourg, Fiducial relies on ClearFacts, its digital platform for document exchange and pre-accounting, and several CodaBox services (CODA, SODA & Voilà). Fiducial has integrated the tool and services into its own systems under the name MyFiducial. "I could not do without it", says Felana Rakotomanantsoa from Fiducial.
Felana Rakotomantsoa, certified Fiscal Accountant
How Artes Group successfully transformed their finance department
"What was once a transaction factory with primarily operational tasks, has grown into a high-performing financial function. Isabel Group's solutions Isabel 6 and SignHere played a big part in this transformation."
Koen Van Acker, CFO Artes Group
How Konsilanto and Ariad deepened their collaboration
ClearFacts' platform contains simple integrations with complementary partners. This enables Konsilanto to offer a total package in the field of digital collaboration.
Ariad, for example, uses the integrations between ClearFacts and a CRM/invoicing tool, a tool for more in-depth reporting, and CodaBox for financial information and electronic purchase invoices.
Johan Jacobs, Partner Konsilanto
Ibanity provides Cake with the right ingredients
To get account information into the banking app, Cake didn't want to make a connection with each bank separately. They opted for an aggregator. "During our search for the appropriate partner, it became clear pretty quickly that Ibanity had the right expertise to guarantee Cake's launch. They work according to the same philosophy with a focus on action and delivery and that was the deciding factor for us." Read more
Pieter Schelfhout, Co-founder en Head of Engineering
Isabel Connect brings structure for Netto Group
Companies can call on Netto Group for all kinds of maintenance, cleaning and sanitation work in and around the company. Samir Messaoudi, Managing Director at Netto Group, explains why the company, active in a sector that is subject to irregular payments, opted for Isabel Connect. Together with IT partner SnelDev, a seamless integration was created between Isabel 6 and the Odoo ERP package. Watch the video

Why Accountable relies on our APIs
"Half of the fifteen or so employees we have at Accountable today are developers. But we would undoubtedly have needed additional developers to be able to interface with all the banks on our own and to carry out the complex, extensive translation to all those bank accounts ourselves. So by working with Ibanity, which manages all those APIs for us, we save work and money, but above all a lot of time. As part of Isabel Group, Ibanity has easy access to most banks, so development goes a lot faster for them too." Read more
Alexis Eggermont, Co-founder

Subscribe to our newsletter
Receive our newsletter for updates and must-know information.
Ask a question
Discover new possibilities and opportunities for you company – tailored to your needs.